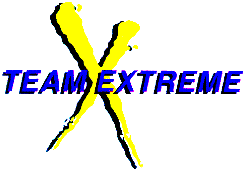 ---
THE REAL TEAM EXTREME EQUIPMENT REVIEW PAGE IS STILL UNDER CONSTRUCTION. IN THE MEANTIME, ENJOY THE FOLLOWING IN GOOD HUMOR:
---
A. A good Helmet is essential to safety.
B. Prevent upper limb injuries by using Wrist Guards
C. Padded Shorts should be worn on both hips.
D. Minimize abrasions and bruises with a good set of Elbow Pads
E. Snug fitting Knee Pads complete your basic safety gear.
---
Team EXTREME Equipment Review Page | Team EXTREME Home Page
---
© 1996, Fedel Performance, Inc. All rights reserved.
All trademarks owned by their respective company or Fedel Performance, Inc.
Webmaster: mike@fedel.com