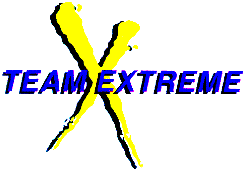 ---
Team EXTREME is a fitness and health promotion team located in the Midwest (Michigan). Team EXTREME is composed of Certified Exercise Specialists, Physiologists, Registered Dietitians and others in the health care and fitness fields. We are dedicated to promoting an active lifestyle and presenting information on health & fitness.
---
Click here for enlarged photo
We organize seminars, clinics, and demonstrations on sports ranging from in-line skating and mountain biking in the summer to snow skating and snowshoe running in the winter as well as indoor activities such as weight training. We also provide information on indoor exercise equipment selection and use.
Team EXTREME offers the following information as a service to individuals who are interested in enhancing their lives and having fun through in-line skating. Information on other sports activities will follow as our site grows.
---
---
Contact Us
---
© 1999, Fedel Performance, Inc. All rights reserved.
All trademarks owned by their respective company or Fedel Performance, Inc.
Webmaster: mike@fedel.com