The Third Amy Fedel Memorial Concert
Saturday, October 12, 2002 - 7:30 p.m.
At Green Wood, 1001 Green Road, Ann Arbor
[click for directions]
featuring
Peter Alsop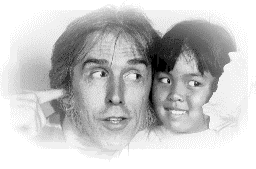 In a benefit concert for
the Michigan Brain Injury Association and
Michigan M.A.D.D.
---
Peter is a wonderful singer/songwriter as well as an educator and speaker. His songs are some of Amy and Lisa's favorites, especially "Wha'D'Ya Wanna Do?", "Seatbelts", and "It's Only a Wee-wee" - a kids song about breaking out of sex-role stereotypes!
---
Donation at the door: $12.00 adults, $3.00 kids.
The show begins at 7:30 p.m.
Refreshments are available.
For more information, email Mike [link removed for SPAM].